---
1995 Point Reyes Fire
A huge wildfire broke out in early October 1995 near Inverness, in the Pt. Reyes National Seashore, and fierce Santa Ana winds blew the smoke about 1000 miles out to sea, as seen in this satellite photograph taken Oct. 4.
Normally, the West Coast has a constant onshore flow of winds from the Pacific, except during late October and early November. These were the type winds that drove the fire that destroyed so much of Oakland in 1991.
Several houses burned during the Inverness fire and, naturally, Marin firefighters called San Francisco for assistance. Battalion Chief Richard Bracco organized the San Francisco Fire Department strike teams dispatched to help save buildings and property.
What is so fascinating about this photograph, other than the remarkable plume of smoke driven westward, is that the fire is burning near the spot once was thought to be the epicenter of the 1906 earthquake. That inlet --Tomales Bay -- just to the left of the fire is actually the San Andreas fault. In 1993, USGS scientists said the epicenter was actually near Daly City.
---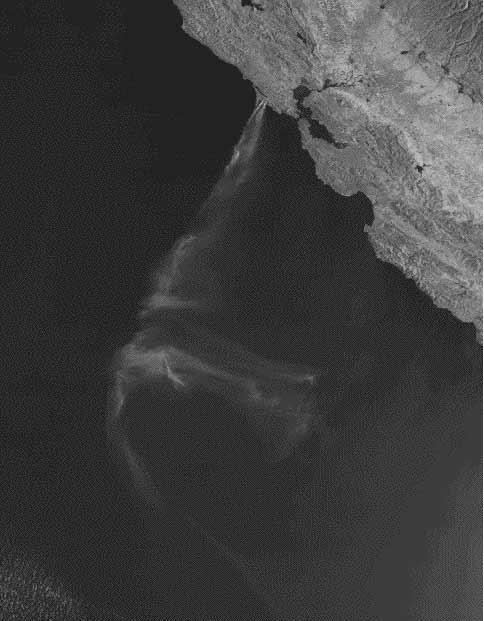 Return to the top of the page.