Golden Gate International Exposition of 1939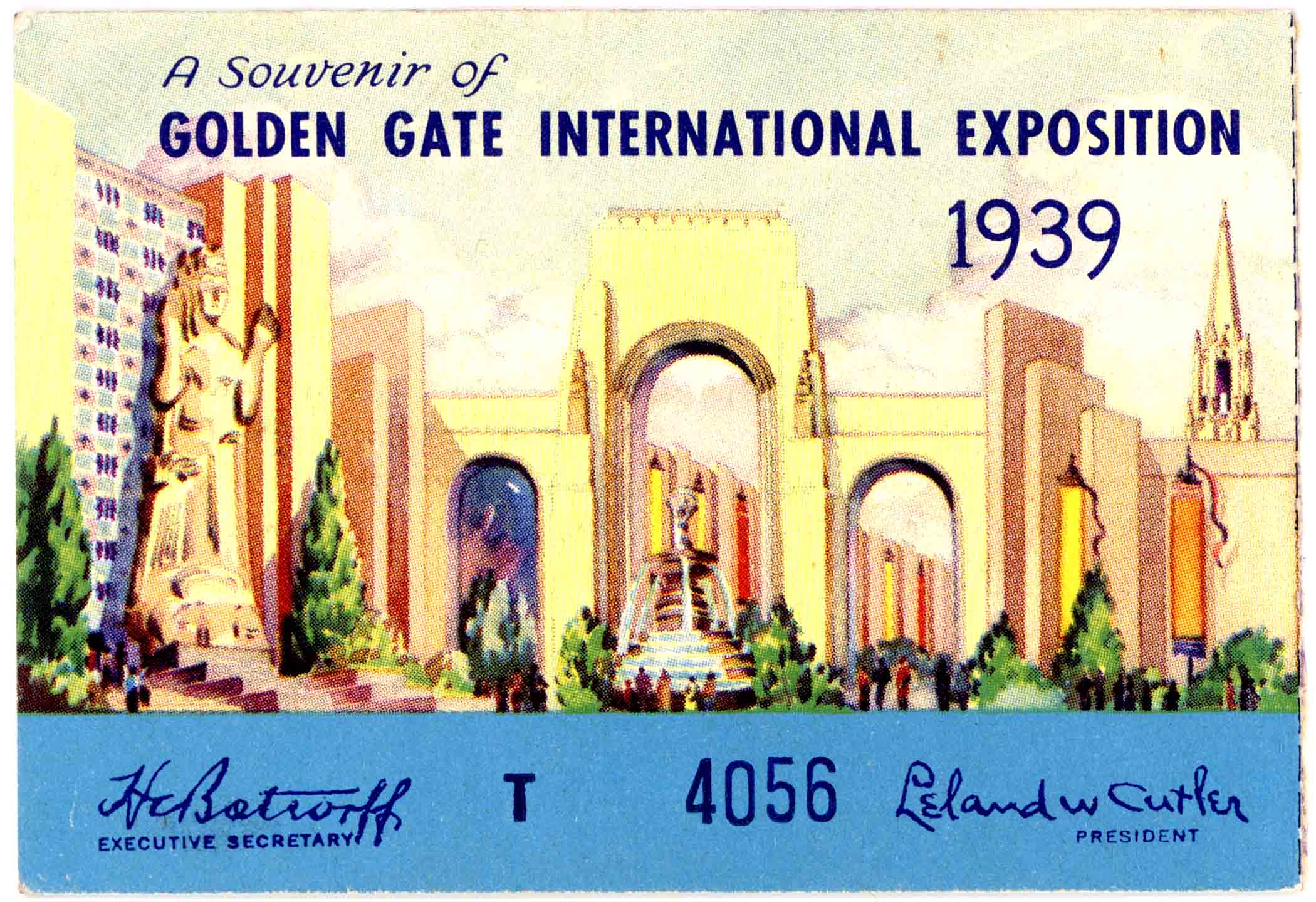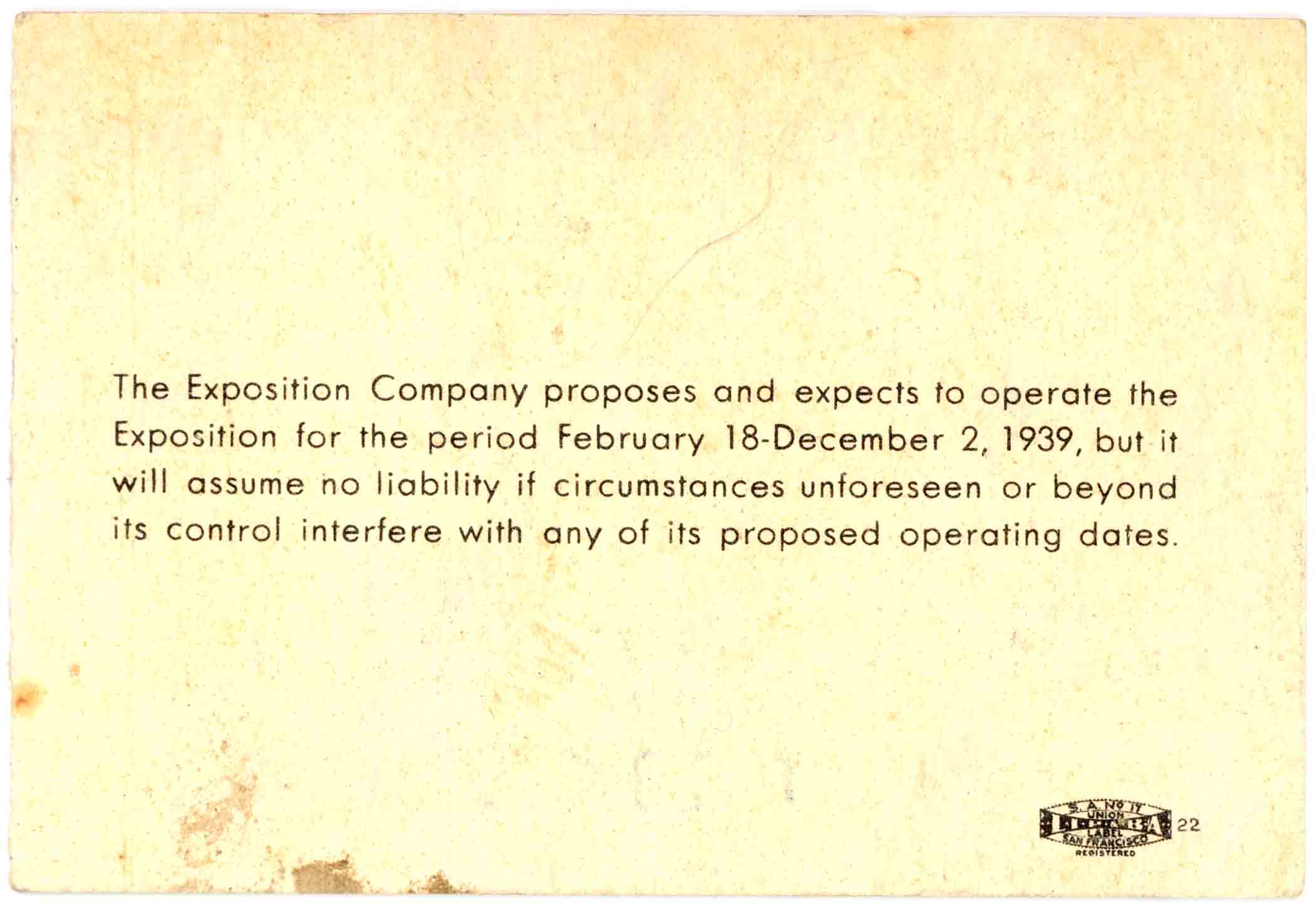 Museum number to order prints is Golden Gate Exposition 1939.21
Golden Gate Bridge Fiesta
Pedestrian Day Pass Souvenir for the day May 27, 1937 Size of pass is 2.5 inch by 4.25 inch printed both sides.
---
We hope you will enjoy your visit to our Museum.
We survive with your generous donation, please help us out with a tax deductable donation.