---
San Francisco Stage Door Canteen
---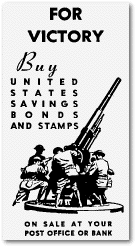 Though the silence has been deafening for some time, work toward a San Francisco Stage Door Canteen has not ceased on the part of such tireless pitchers as producer - writer Barney Gould. And, as we go to press, it looks as though the time for materializing action has arrived.
Brock Pemberton, member of the executive committee of the Canteen-originating American Theatre Wing, is in town. Together with Ina Claire (now known to fellow-San Franciscans as Mrs. William Wallace). Pemberton was set to confer with Mayor Rossi and official family, Gould reports.
As plans stand, Harry Ettling, stage manager of the Golden Gate Theatre, will be general manager. Really running the Canteen will be the American Guild of Variety Artists and the Musicians and Stage Hands Unions. And squarely behind the undertaking is Louis Lurie, whose partner, Sol Lesser, recently produced the film Stage Door Canteen, based on the original New York food and fun dispensary.
When San Francisco's Canteen becomes a reality (no definite site has yet been mentioned, by the way), it will be the Nation's sixth. Locations of the others are New York, Philadelphia, Washington, D.C., Cleveland and Hollywood.
---
Not the Kitchen Sink!
Here's a list of items you probably haven't though of as being badly needed by servicemen:
Barber chairs, electric irons, dishes and table ware, ironing boards, fishing equipment, washing machines, sewing machines, galvanized tubs and wood and coal stoves.
Any Fire Station will accept your contributions, or take them directly to the San Francisco League of Service Men, 150 Van Ness Avenue.
If it's the men in the South Pacific you especially want to do something nice for–and are utterly sincere in your desire–take on the tough job of digging up a washing machine. Dozens of letters indicate this "impossible-to-get" article tops the want-list of men in that area, the League reports.
---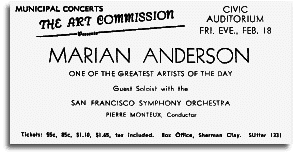 How Much is 360 Million Pounds?
It's difficult to visualize 360 million pounds of scrap metal, which is the amount contributed to the National drive during the past year by the Southern Pacific Company. Do these statisticians's figures help your mental picturing?
If loaded in freight cars at the rate of 100,000 pounds per car, this material would have filled 36 trains of 100 cars each. And don't think the S.P. is slackening its effort. Employees and officials are in their "scrapping" every day–and we mean for Uncle Sam.
---
Need for Nurses
Urgently needed: 55,000 young women – for duty as nurses with America's armed forces.
Women, from 18 to 35 years, are urged to enroll in nursing schools for hospital training so that they can replace, in some degree, the graduate nurses so desperately needed by the Nation's fighting men.
---
San Francisco Life
San Francisco's Magazine of Recreation
February 1943
---
Return to top of page