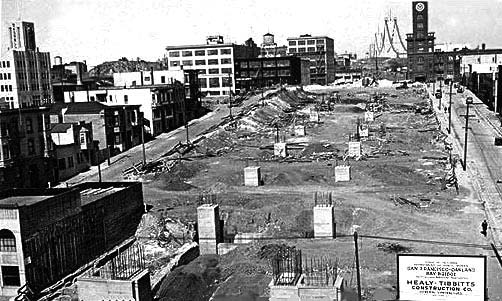 ---
Footings for the Bay Bridge viaduct are in place in the block bounded by Second, Stillman, Third and Perry streets. The State razed every structure from Second to Eight streets between Perry and Stillman for the new freeway.
The building in the lower left of the frame was probably left temporarily to house construction equipment.
This photograph looks east from Third toward Second Street.
---
Go to the bridge construction portfolios,