---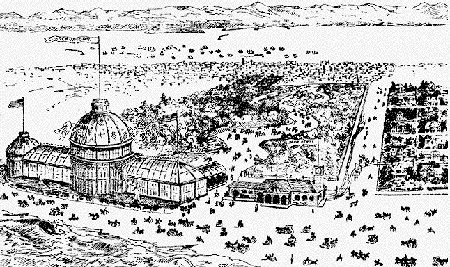 The Christmas 1890 "San Francisco News Letter" featured a proposed "New Conservatory" in Golden Gate Park that would have fronted on the Pacific Ocean. The drawing also showed a proposed Union Depot to be the terminus of an extended Haight St. cable car system, and new electric streetcar line, running south from what is now Lincoln Way.
The proposal suggested that all vehicle traffic would pass through Golden Gate Park to this new Conservatory.
Like many such plans or proposals, this one disappeared, and the New Conservatory and Union Depot were not built.
Return to top of page