Seals Stadium 1939
---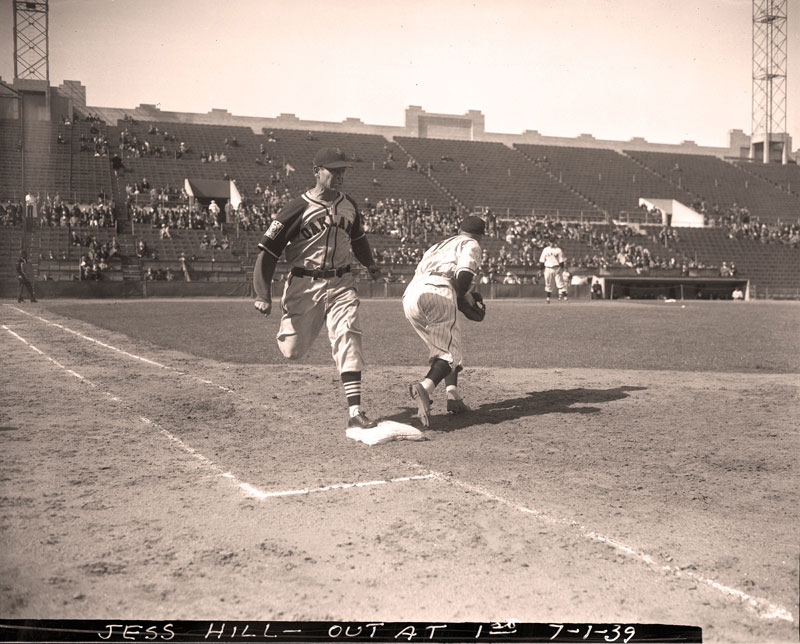 # V 123 4 by 5 inch neg.

Jess Hill out.
Date – July 1, 1939

Jesse Terrill Hill (January 20, 1907-August 31, 1993)
His last year in baseball was with the Oakland Oaks of the PCL in 1939.

The Oakland Oaks were a minor league baseball team in Oakland, California that played in the Pacific Coast League from 1903 through 1955. The team was named for the city and used the oak tree and the acorn as its symbols. After 1955 the club transferred to Vancouver, British Columbia.