Mather Field located 12 miles (19 km) east of Sacramento, California.
Mather Field was one of 32 Air Service training camps established after the United States entry into World War 1 in April 1917.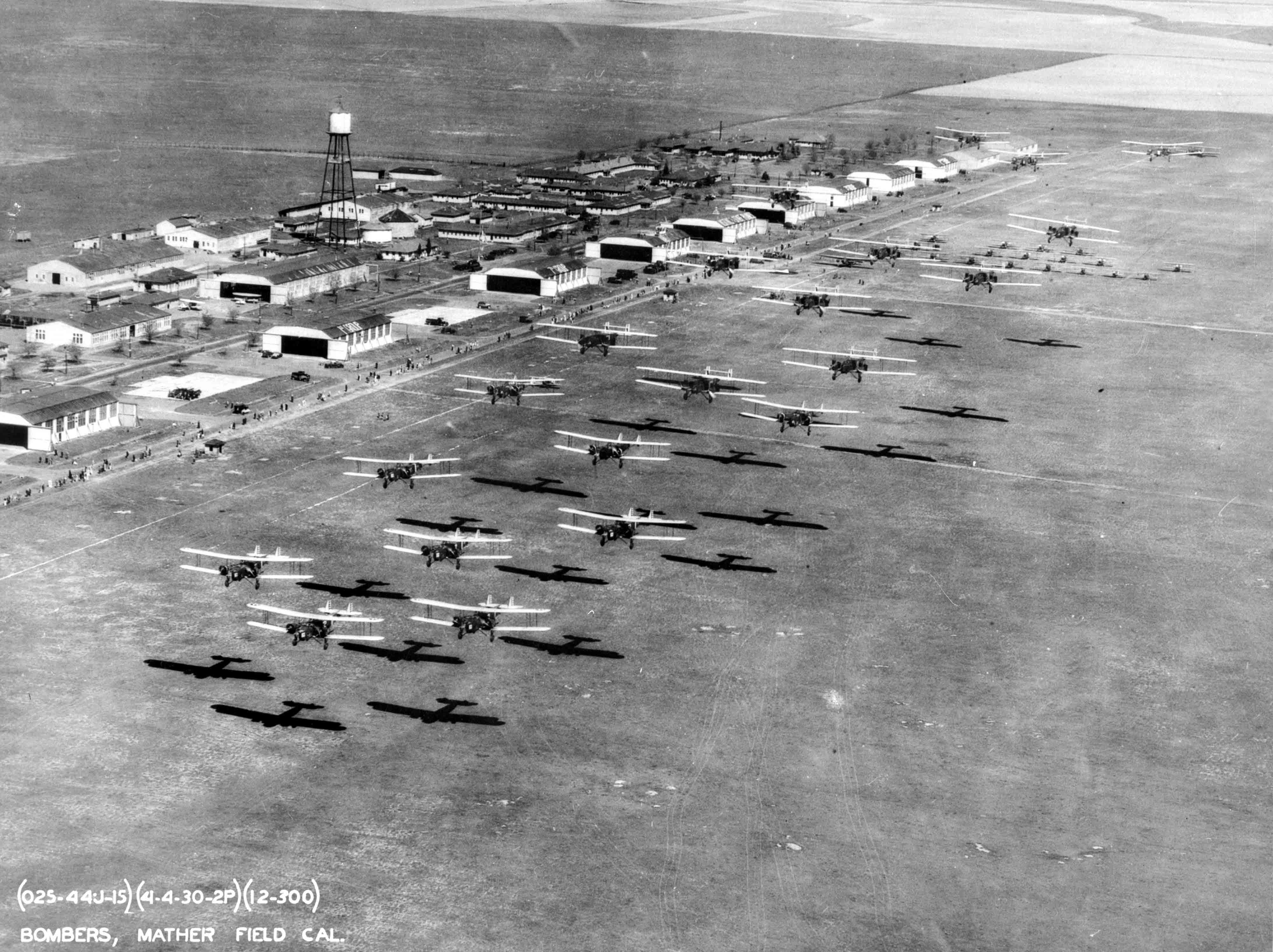 The above picture was taken during the Army Air Corps Exercise held at the Field in April 1930, by the 15th Photo Section of the United States Army Air Corps. Label (Bombers at Mather Field, Cal. With the re-occupation of Mather Field near Sacramento by the United States Army Air Corps, it will become the largest active Army Air Field in Northern California. Photo taken during the Army Air Corps Exercises held at the Field.) Mather was one of the oldest airfields in California. It was established February 21, 1918, and was used by the Army Air Corps for various purposes in the years between the wars. The field was named in honor of 2nd Lieutenant Carl Spencer Mather. Mather learned to fly in 1915. He was killed on January 30,1918 while on a training flight near Ellington Field, TX when his JN-4D collided with another aircraft.