Sketch Map of the Vicinity of the Cliff House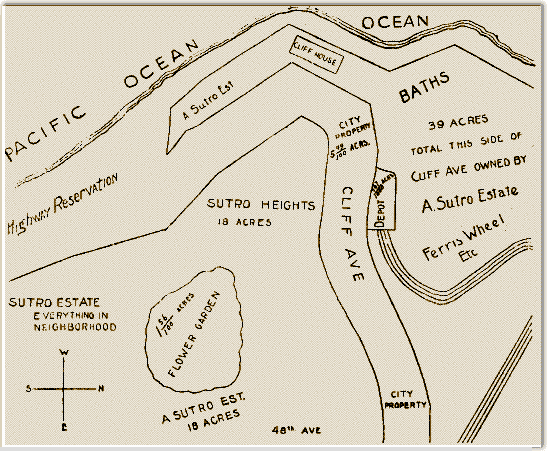 "The park proper covers about 18 acres of ground, the narrow strip on which the Cliff House stands includes 1 1/2 acres, while the tract of land on the north side of Cliff avenue, where the Baths and the Depot are located, embraces about 39 acres. Of this, the right of way and depot of the Sutro R.R. Co. have absorbed about one and one-eighth acres."
---
Return to Sutro Heights Article.